Hello world!
We are delighted to send the best wishes to our winners in South Africa during last week (3-9 February). There, we will present the freshest results of the most popular lotteries in the country.
Lotto
Two draws took place last week (Wednesday, 5 February and Saturday, 8 February). Although no one won the jackpot (6 numbers) across both of these draws, we are happy to announce that 134,892 players shared prizes between R20 and R14,000. Wishing them best of luck in the draws next week!
Powerball
Another popular lottery was live on Tuesday (4 February) and Friday (7 February).During the draws last week, the overall prize pool consisted of R126,478,393 in total. There was a single winner of the jackpot across these draws only. The lucky one managed to earn R114,580,903 on Tuesday - many congratulations! The chance of this win was 1 in 24,435,180 only, so it is definitely an achievement.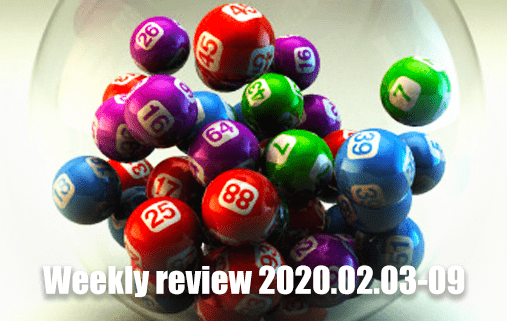 Powerball Plus
Similarly as for its counterpart Powerball, Powerball Plus draws were held on Tuesday (4 February) and Friday (7 February). However, there was a contrast in winning the jackpot, as no one managed to do this in Powerball Plus, differently from the original version of Powerball. The probability of getting this was 1 in 24,435,180 - actually exactly the same as in the original Powerball. Meanwhile, the largest prize during the last week was R291,964 in the draw of Tuesday.
Lotto Plus 1
Lotto Plus 1 was played twice last week, namely Wednesday (5 February) and Saturday (8 February). The main jackpot of R5,670,397 was got by the players once this week. This happened during the Wednesday game when one of the players managed to score the combination of 6 numbers. The chance of this event was 1 in 20,358,520.
Lotto Plus 2
Finally, Lotto Plus 2 was live on the same days as Lotto Plus 1 (i.e., Wednesday and Saturday). The purpose of this game is to extend Lotto Plus 1 with an additional chance to win. Although no one managed to get the jackpot this time, players scored a wide range of prizes between R15 and R3977. Overall, the sum of nearly R10,000,000 was given away during both draws. Exactly as in Lotto Plus 1, the chance to win the jackpot in these draws was equal to 1 in 20,358,520.
Kudos to all winners and participants once again. See you next week!